Klik integrates its array of private label, end-to-end outsourced receivables product solutions seamlessly into our bank partners' existing Treasury Services environments. They quickly increase market reach, flexibility, scalability and capability.
We deliver private label cash management products and outsourced back room operations solutions that allow you to more effectively serve your corporate Treasury Services clients. Bring our leading-edge functionality quickly to market with a low cost of entry. Turn unprofitable products into profitable ones in your Treasury Services business line. Choose the right mix of solutions that fits your strategic business need - increasing footprint, adding scalability, filling delivery gaps or turning fixed cost into variable cost. We focus on cutting-edge solution development to help you increase your market reach, improve the depth and breadth of your product line and increase efficiencies.
We power your product delivery while keeping your brand out front with your clients. Klik will execute on a complete integration project to your Treasury Services business. We can create integration points to DDA systems, account analysis/billing systems, Image Cash Letter deposits, ACH file origination, client customer service groups and client implementation processes.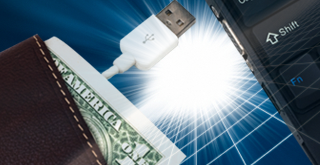 Match our product set to a business need: